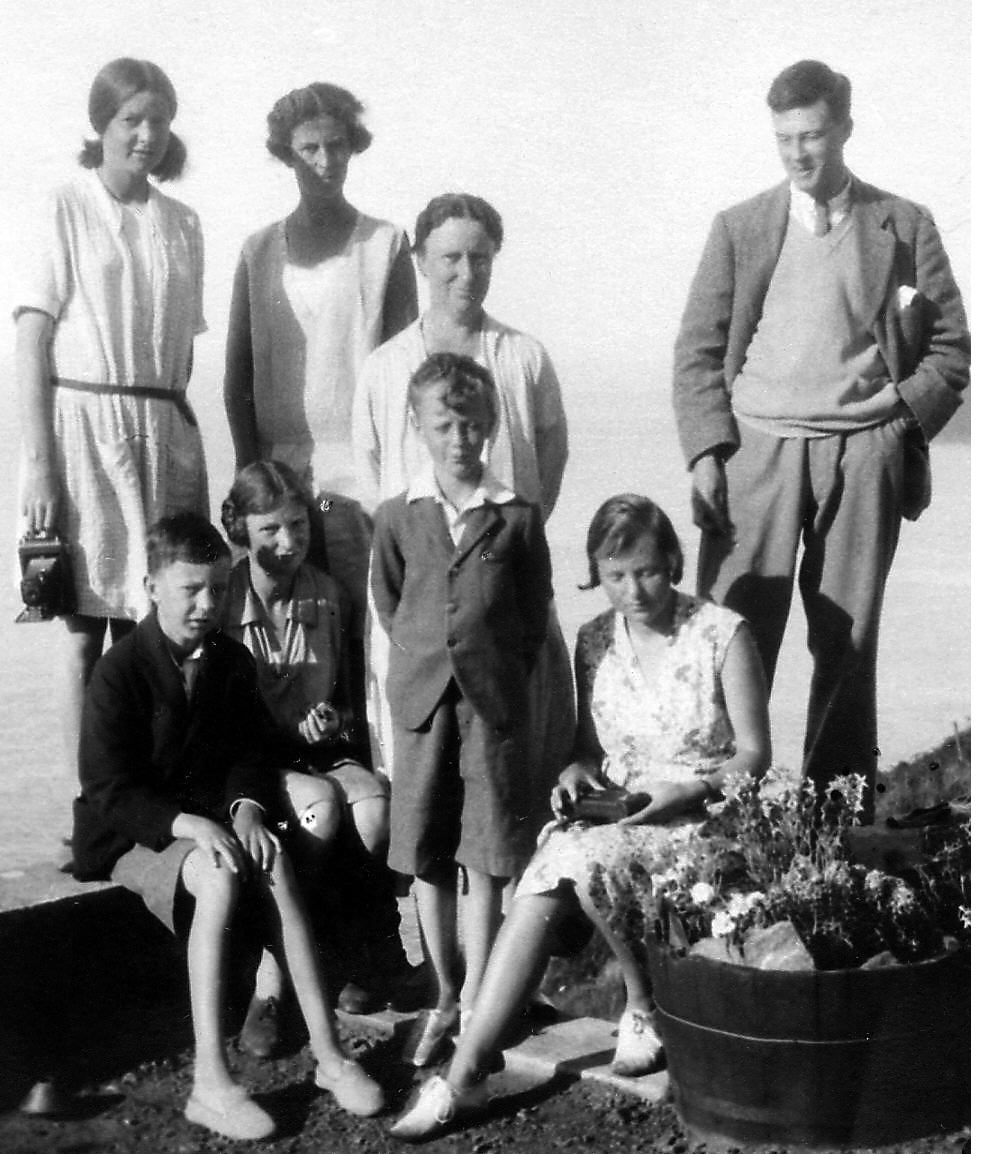 was born in 1903. His father Humphrey Milford became Publisher to the Oxford University Press in 1913, and founded its Music Department in 1923. Robin was taught composition by Holst and Vaughan Williams at the Royal College of Music. As a young man he was part of a group of musicians in Epsom, and when my mother Alice and her two sisters Elizabeth and Peggy started to attend, their governess Kirstie Newsom went along with them and in her own words "scraped a viola with them and so met Robin." They were married in 1927.

Robin's compositions met with some early success in the late 1920s. He got to know Gerald Finzi well, a fellow composer. As time went on, he turned more to instrumental compositions. However, money was always short. He struggled with insomnia and depression all his life, and their only child Barnaby (dressed in red for safety) was knocked off his bicycle on a quiet road and killed in 1941 aged five, which was a devastating blow. Gerald Finzi died in 1956, to Robin's great sorrow, and Vaughan Williams his mentor died in 1958. When Oxford University Press asked him to remove large numbers of his remaindered works in December 1959, he fell into total despair. He ended his life by taking an overdose of Aspirin three days before 1960.
My mother was fond of Robin, and used to speak of him: Kirstie was a regular visitor at our house when I was growing up. Personally, I used to find the story of Robin embarrassing and upsetting. I also tended to adopt the view of my generation as a young man that because the style of Robin's music was not modern and avant-garde, it was of little worth.
Now that I have had my own battles with insomnia and depression, and observed the difficulties Robin's niece Marion Milford went through in her final years, I see things rather differently. Also, who cares about being avant-garde nowadays? In fact, considering the relentless hostility of the music critics to Robin during his life, I find it remarkable that he kept on composing at all. I chickened out - I wanted to be a compser in my youth, and was encouraged to keep on composing by Robin Orr who was Professor of Music at Cambridge when I was there, but I never did, because I had no wish to be atonal.
So through his dogged persistence, we have around two hundred works by Robin to enjoy. Thank you for your interest, and happy music making.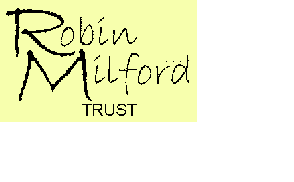 David Pennant
There are more writings and photos of Robin on the Trust website, including a brief biographical introduction by Peter Hunter.